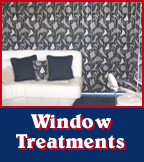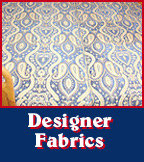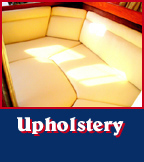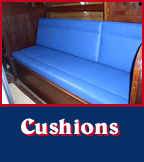 CUSHIONS


Custom designed cushions don't come any "cushier" than those created by Wright Way designs. Using the best products and highest-density foam with a wrap of ¾ poly Dacron Wright Way designs creates a cushion more like one you would find on a high end sofa. These are not flat, boring cockpit cushions covered in vinyl or Herculon. These cushions are styled and manufactured according to your personalized seating needs or functions taking into consideration the look and style that suits your preferences.





Want to have some fun? The latest addition to the custom created products available through Wright Way designs is the line of decorative pillows called Pillow Passion. This is where your favorite bold colors, texture, wild patterns and prints get to come out and play. You can express your personality through these pillows without overwhelming the space. Put a photograph of your favorite scene or any type of artwork on a pillow! Think of your childs' or grandchild's artwork or a photo of your yacht replicated into a pillow. Consider the possibilities!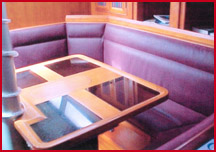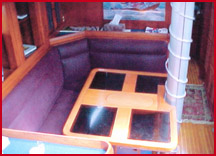 Wright Way designs emphasizes the small custom accents on a boat that make it unique to the owners. Decorative pillows are a way to bring to life what might otherwise look boring. Let us help you find a special color, motif or design on a fabric that will help pull together all of the cushions and window treatments you have throughout your boat. They'll be the "splash" that sets your boat apart from those on the next raft up.